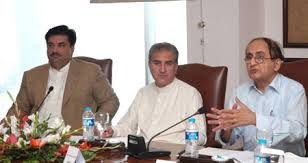 Muhammad Hasan Askari
(
Urdu
:
محمد حسن عسکری
) (1978–1919) was a scholar, critic, writer and linguist of modern
Urdu
.
After Pakistan's independence in 1947, he and his family migrated to
Pakistan
and finally settled in
Karachi
in 1950. He joined Islamia College Karachi. By 1955 Askari became increasingly engaged in the transition to and formulation of Pakistani national culture, practically abandoning his previous work that had focused on discussions of style in Urdu language and literature.
He died on 18 January 1978 in
Karachi
.
Literary work
Jazeeray (collection of short stories) - 1947

Qeyamat hum rakaab na aay (collection of long stories) - 1947

Insaan aur Aadmi (critical essays) - 1953

Sitara ya Baadban (critical essays) - 1963

Waqt ki Raagni (critical essays)

Jadidiyat (philosophical and critical essays)