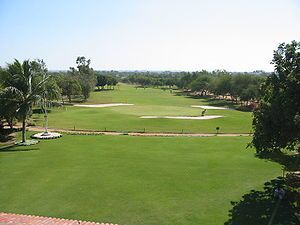 Karachi Golf Club one of the largest Golf clubs in Karachi.
The course was relocated to the present site in 1953. In 1991, renowned architect Peter Heradine designed the 18 hole Championship Course. The 18 hole Green Course was created a year later and in 1993 nine more holes were built. The three courses are now referred as the Blue, Yellow and Red Courses.
Golf in Karachi has gained in popularity and the Karachi Golf Club is a favourite pick.